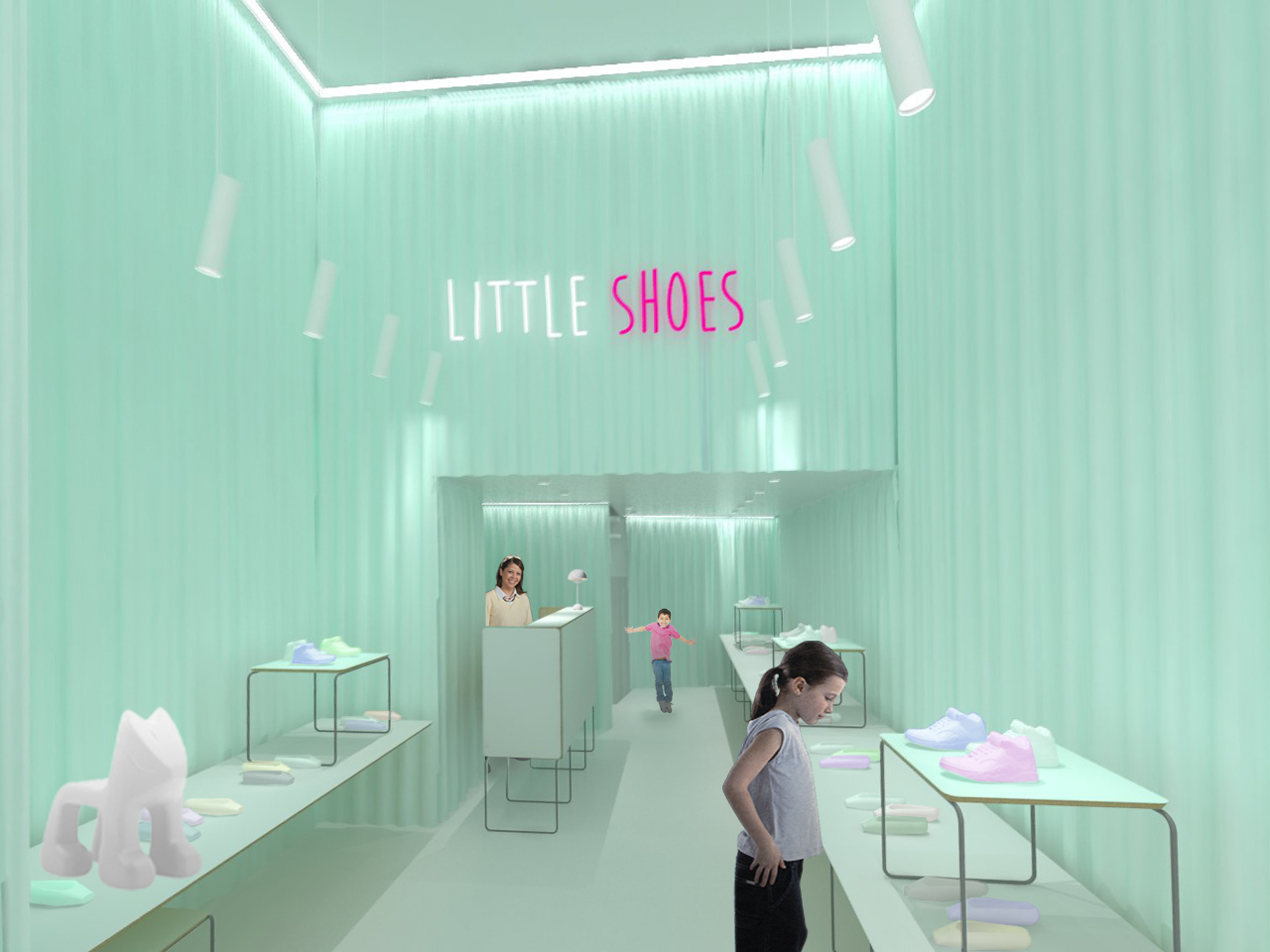 TEAM:
Roberto Ferlito creative director
Alessandra Faticanti coordinator
Sebastiano Palumbo, project manager
Agita Putnina, chief architect
Assigned Typology: Interior design
Client: Private
Area: 100 sq.m.
Project phase: BUILT
Date: 2015
Little shoes, popup store
The Little shoes second store opened its doors in June 2015. The shop is a retail dedicated to shoes world. This time the space is entirely covered by 360 degree curtain wall.
The support to show the product are a metaphor of the old school tables and the curtain enlarge the ambience.
The atmosphere is soft and playful.
The result is a synthetic simple space, essential, ordered and pragmatical.